The City of Ostrava, in collaboration with the Moravian-Silesian Region, announced an international art competition to design and implement a street art mural. The scene of the new mural will be a large retaining wall in Ostrava (located in the district of Slezská Ostrava).
The jury evaluated a total of 11 proposals, which will be published in the RESULTS section (only in CZ).
SUBJECT OF THE DESIGN
The large-scale mural should reflect the dramatic and substantial transformation experienced by Ostrava and the Moravian-Silesian Region in recent years. It should also respond to the specific features (whether historical, social or sporting) of the city/region as such – including an appropriate commemoration of the 100th anniversary of the foundation of the Baník sports club, which is inextricably associated with the Bazaly site.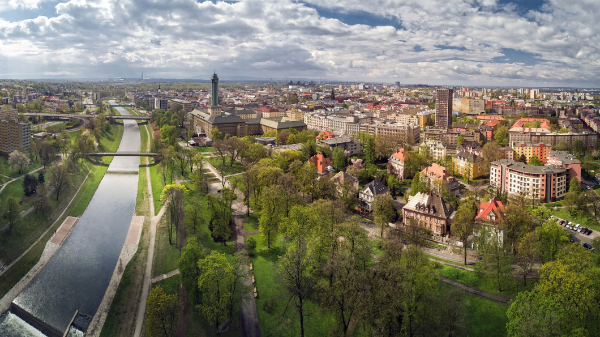 ---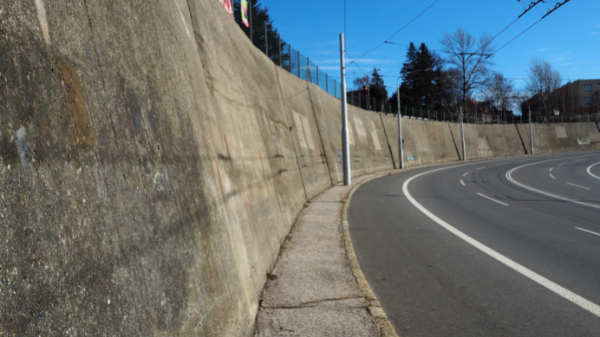 TECHNICAL SPECIFICATIONS
The wall has a total area of just under 1000 square metres. Its total length is 202.46 metres.
The complete parameters are given in the appendix "Technical drawing of the wall", which includes a developed view of the wall. The appendices also include a map showing the location of the wall, with a link to Google Maps.
The entire surface of the retaining wall will be cleaned and treated with a penetrative coating prior to the implementation. The competition winner will then use the prepared surface as the site for their art work.
Map showing the location of the wall
---
TERMS AND CONDITIONS
The competition is open to entrants over 18 years of age (either individuals or groups).
The competition is international: you can send your entries either in Czech or in English.
Please send your entries no later than 10 May 2022, including the obligatory appendices (the application, the financial plan for the implementation, the portfolio and the panel). You can choose from three ways of sending us your entries: physically via a postal services provider, electronically via the Czech Republic's data box system, or electronically via e-mail (if you have an electronic signature).
The rules are set out in detail here.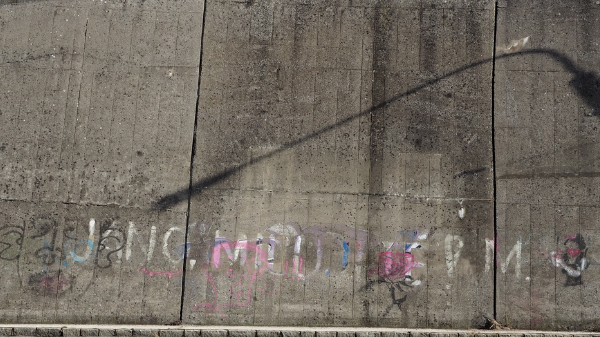 ---
COMPETITION SCHEDULE
Sending your competition entry
15.3.2022-10.5.2022
Selection of the winning entry
11.5.2022-20.5.2022
Implementation of the mural
July-August 2022
---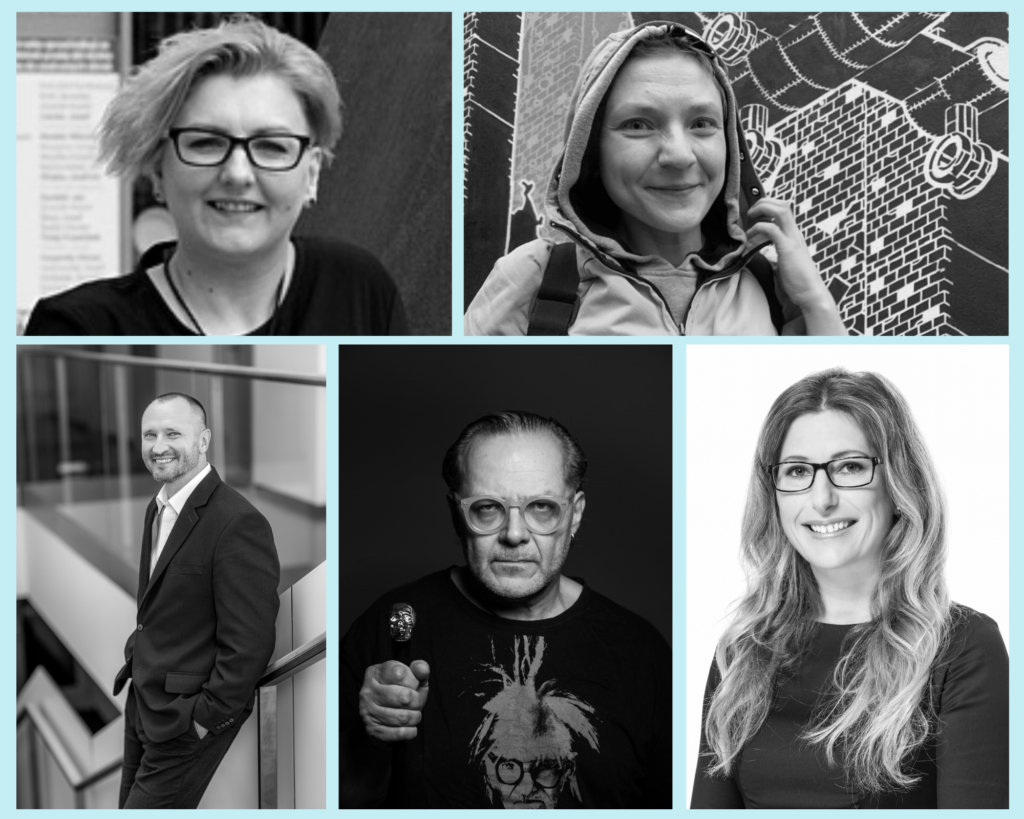 Jury
The competition entries will be evaluated by a jury with five members, comprising renowned artists and representatives of the City and the Region.
Alexandra Kroliková, Daniela Rywiková, Jiří Surůvka, Jakub Unucka, Kateřina Šebestová