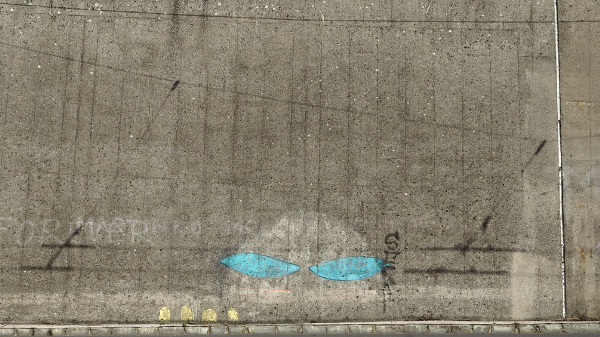 Q&A
If you have any questions about the competition and its rules, please send them by e-mail to streetart@ostrava.cz. The questions will be displayed (anonymously) here, alongside the answers.
---
Can you specify the "Competition topic"?
"The large-scale mural should reflect the dramatic and substantial transformation experienced by Ostrava and the Moravian-Silesian Region in recent years. It should also respond to the specific features (whether historical, social or sporting) of the city/region as such – including an appropriate commemoration of the 100th anniversary of the foundation of the Baník sports club, which is inextricably associated with the Bazaly site."
The team of experts, that helped with the definition of the competition terms and conditions, decided to not specify the topic more than the current version. As we want to open the competition to a wide range of artists and a wide range of ideas, we don´t want to limit them by our view on what should be on the wall, what sources are or are not relevant, etc. Therefore we set the general topic/theme of the wall, but we expect, that each and every artist would do his/her own research and brings his/her creative ideas.
Therefore we cannot give you more information about the competition subject and the main theme.
Do I have to be based in Czech to apply?
You don´t have to be based in The Czech Republic, competition is open to foreign artists as well. Please, only do not forget to follow competition terms and conditions, especially section 11. Sending the application and the competition design.
As non-Czech artists, you probably do not possess a Czech Republic data box. Therefore there are only two options, for how you can deliver to us the application (including the proposed design and other appendices): the option a) Competition participants (entrants) who do not possess a qualified electronic signature and do not possess a Czech Republic data box, or the option b) Competition participants (entrants) who possess a qualified electronic signature (both options are described in section 11).
What is meant by Insurance (column Insurance in the Appendix Financial plan for the implementation)
We intentionally entered the Insurance in the Excel spreadsheet. We assume (we recommend) the winning author – the future implementer – would arrange insurance for the future performance of the work. We primarily mean liability insurance (if you are considering others, please provide information to the spreadsheet – for example, accident insurance for workers who will carry out the work on site).